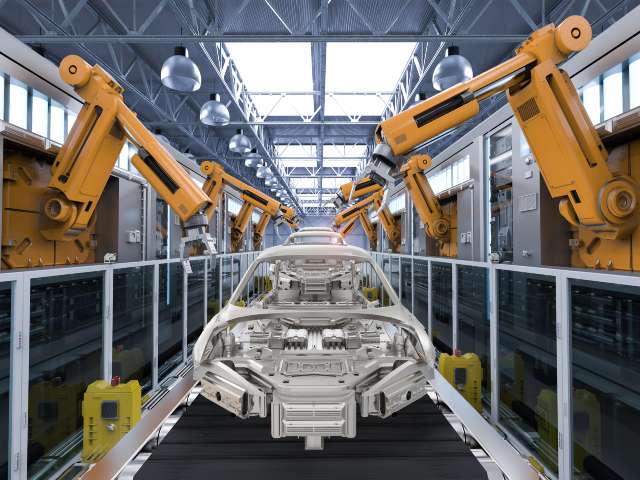 Increasing Share of Electronics in AUTOMOBILES
posted by:

Shyam Chandran

No Comments
Many recent news articles have pointed out the effect of semi-conductor chip shortages on automobile output. There will be 7.7 million fewer vehicles produced and over $210 billion in revenue lost in the year 2021 according to some reports.* This has taken many consumers – who don't realize the extent of shift in automotive technology – by surprise. 
 Cars now contain more electronics than ever and their share is only growing. According to this research report from McKinsey & Company, software and electronics have become the focus of most automotive companies.  Power Electronics, growing at 15% , sensors at 8% and ECU's /DCU's growing at 5% plus will drive the global size of the automotive electronics industries to $469 billion by 2030. 
At Podrain Electronics we are working with automotive OEM's and other players as they ride the wave of change. 
Automobile OEM's are shifting gears into electronic mode:
Automobile components that were previously electrical or mechanical systems are now getting an electronic layer.  For example, we have worked with a major Indian automotive manufacturer on the prototype "anti-pinch" window sensors for their new range of SUV's.  The electric motor, which operates the power window is fitted with a sensor that can sense any obstacle and stops the winding action. Parents of fidgety children who like to put their hands out of a window or pets who like to stick their noses out into the breeze can drive easier, knowing this technology will keep them safer.  
This example is the tip of the iceberg. Sensors are being used in engine, power, steering, braking and acceleration systems converting automobiles from electro-mechanical machines to electronic & software devices. For examples, a tire manufacturing OEM client of ours is integrating electronics to create a Tire Pressure monitoring system that will enable them to optimize tire pressure based on weight of the load, road and environment conditions.  The ability to remotely monitor the performance of their products opens up new opportunities to provide extended support , warranties and differential pricing for them.This is only one example of an OEM whose product and commercial model are changing to suit the times. 
Fleet Management & Allied Services need electronics in automobiles:
We have supported clients for GPS and Vehicle Tracking Systems manufacture – another growing space of automobile electronics. There are several use cases for Fleet Management Solutions. They help track on-time arrival and departure of vehicles, fuel consumption, route monitoring and modification, safety tracking etc. Fleet management solutions and Asset Tracking are often done by other businesses and not by the Original Equipment Manufacturer. According to Mordor Intelligence this will be a USD 22 billion in 2026** and we certainly expect to help many of the companies in this area. 
The future of mobiility – whether you choose a traditional fossil fuel vehicle, an electric one or a hybrid – certainly involves electronics! 
If you are looking for electronics manufacturing services support for your company contact us and we will get back to you at the earliest.