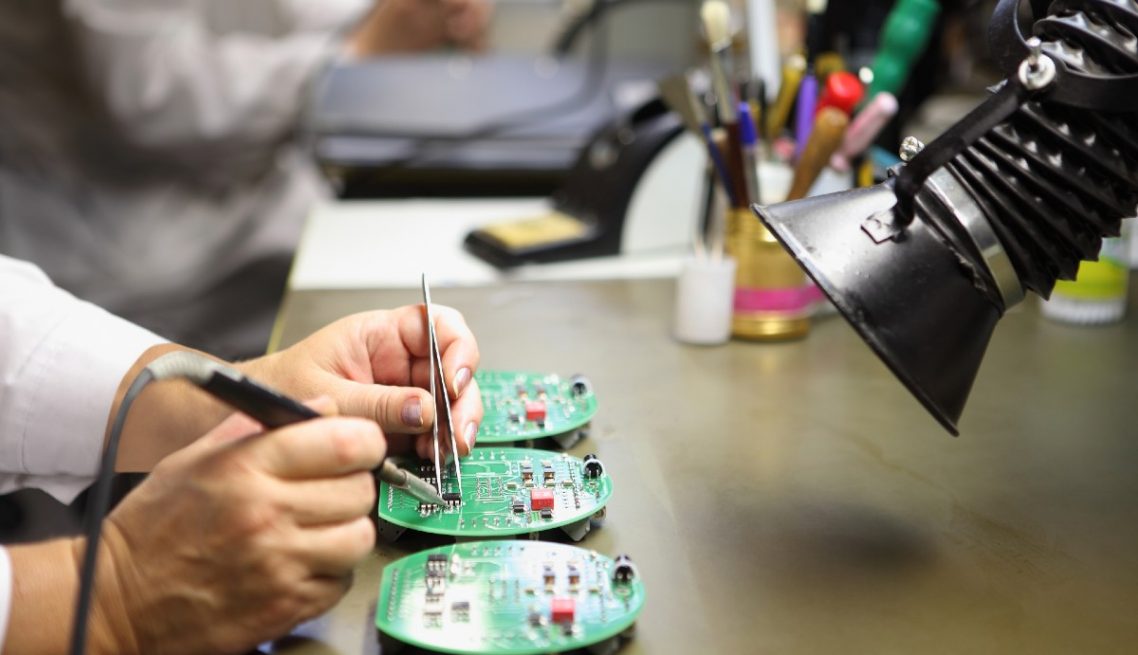 Quick Turn Rework and Reballing
Fully automated Rework of QFN, LGA, BGA, Micro BGA.
Reballing of BGA from 0.3 to 0.65mm.
Our services are created to meet all the repair and rework requirements that any client may have including:
PCB Reballing:We can reball across BGA designs including lead free BGA, eutectic-ball BGA, and high temperature Chip Ball Grid Array (CBGA).
Pad and Track Repair:We repair damage on the PCB surface related to SMT pads and tracks. We even fix poor quality work that may have been done on the PCB.
BGA Site Modification: We undertake Site Modification without extensively changing the BGA site. We utilize flat, thin, ribbon jumper wires, which can fit easily under the BGA to achieve this.
Damaged or Missing BGA pads:We utilize industry approved adhesives to allow the BGA to bond with the board.
Component removal and replacement:We utilize air vacuum equipment to remove and replace BGA pads.