Telit ME910 / LE910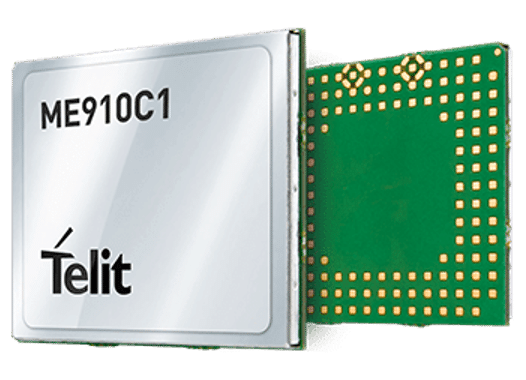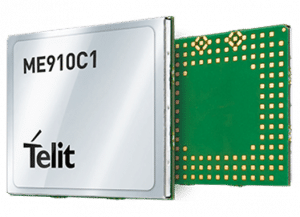 Part Number: ME910 / LE910
Make: TELIT
Dimensions: 28.2 X 28.2 X 2.2 MM
4G LTE, CAT 1, 4
Mobile IoT 3GPP REL 13, 14 – LTE CAT M1, NB1, NB2
3G and 2G Series
Voice Capable Variants – Volte, Analog, and Digital Audio
Certified with Regulatory Bodies and Mobile Operators Worldwide
Multiple I/O
Optional GNSS
Digi International : CC-WMX-JN58-NE
Part Number: •CC-WMX-JN58-NE
Make: Digi International
Dimensions : 29mm X 29mm X 3.5mm
Description : Bluetooth, Wi-Fi, 802.11A/B/G/N/AC, Bluetooth v4.0 Transceiver Module 528 mhz  Surface Mount
Quectal: EG95EXGA-128-SGNS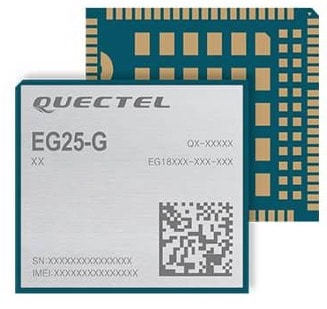 Part Number: EG95EXGA-128-SGNS
Make: Quectel
Dimensions: 29mm X 25mm X 2.3mm
Description: Cellular, Navigation Beidou, Edge, Galileo, Blonass, GPS, GNSS, GPRS, GSM, HSPA+, LTE, UMTS, WCDMA Transceiver Module – Antenna not included Surface Mount
Telit: GE310-GNSS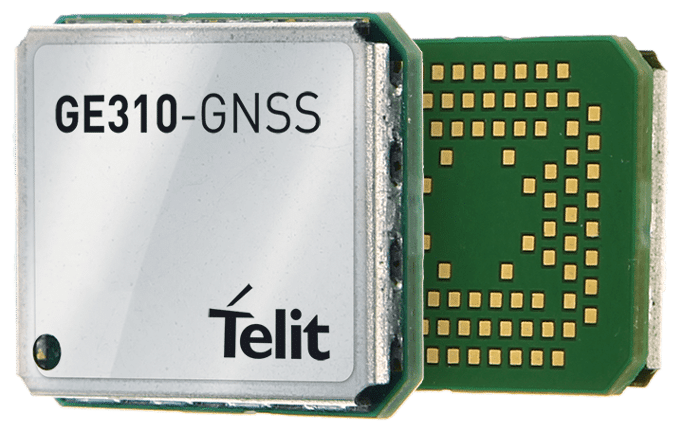 Part Number: GE310-GNSS
Make: TELIT
Dimensions: 18mm X 15mm X 2.2mm
Description:  Automated Manufacturing Process Friendly. Miniature and Futureproof footprint. BT 4.0 Transceiver. GPS, GLONASS, Galileo and Beidou navigation, Ideal solution for applications such as asset management, utilities, and telematics. Battery-friendly operation with 2.8V GPIOS.
Quectel: EG91NAFB-512-SGNS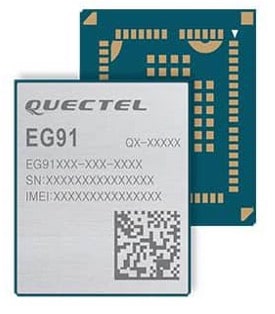 Part Number: EG91NAFB-512-SGNS
Make: QUECTEL
Dimensions: 29mm X 25mm X 2.3mm
Description: Cellular Navigation on Beidou, Galileo, Glonass, GPS, GNSS, LTE, UMTS, WCDMA. Transceiver module- Antenna not included surface mount
Honeywell: LGA_299_35MMX35MM_BETTER_SOM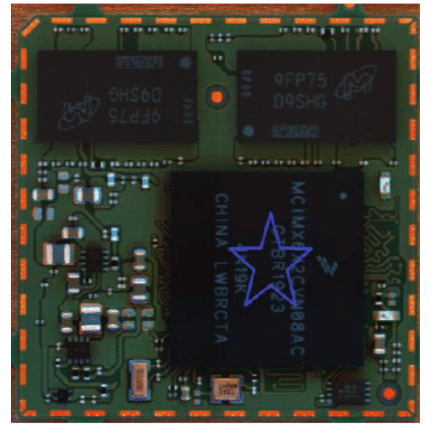 Part Number: LGA_299_35MMX35MM_BETTER_SOM
Make: Honeywell International Inc.
Dimensions: 35mm X 35mm X 6mm
Description: SOM , I.MX6 SOLOX-2 , 4GBYTE EMMCFLASH , 1GBYTE DDR3L
New Technologies Inc: A-365-MQ-A00
Part Number: A-365-MQ-A00
Make: New Technologies Inc
Dimensions: 22.5mm X 15.05mm X 1.13mm
Description:  The A-365-MQ Fingerprint sensor is a fingerprint scanner in an LGA Style package. The sensor is based on capacitative contact technology with hardened surface and enhanced ESD immunity.
Read More